Spinach Balls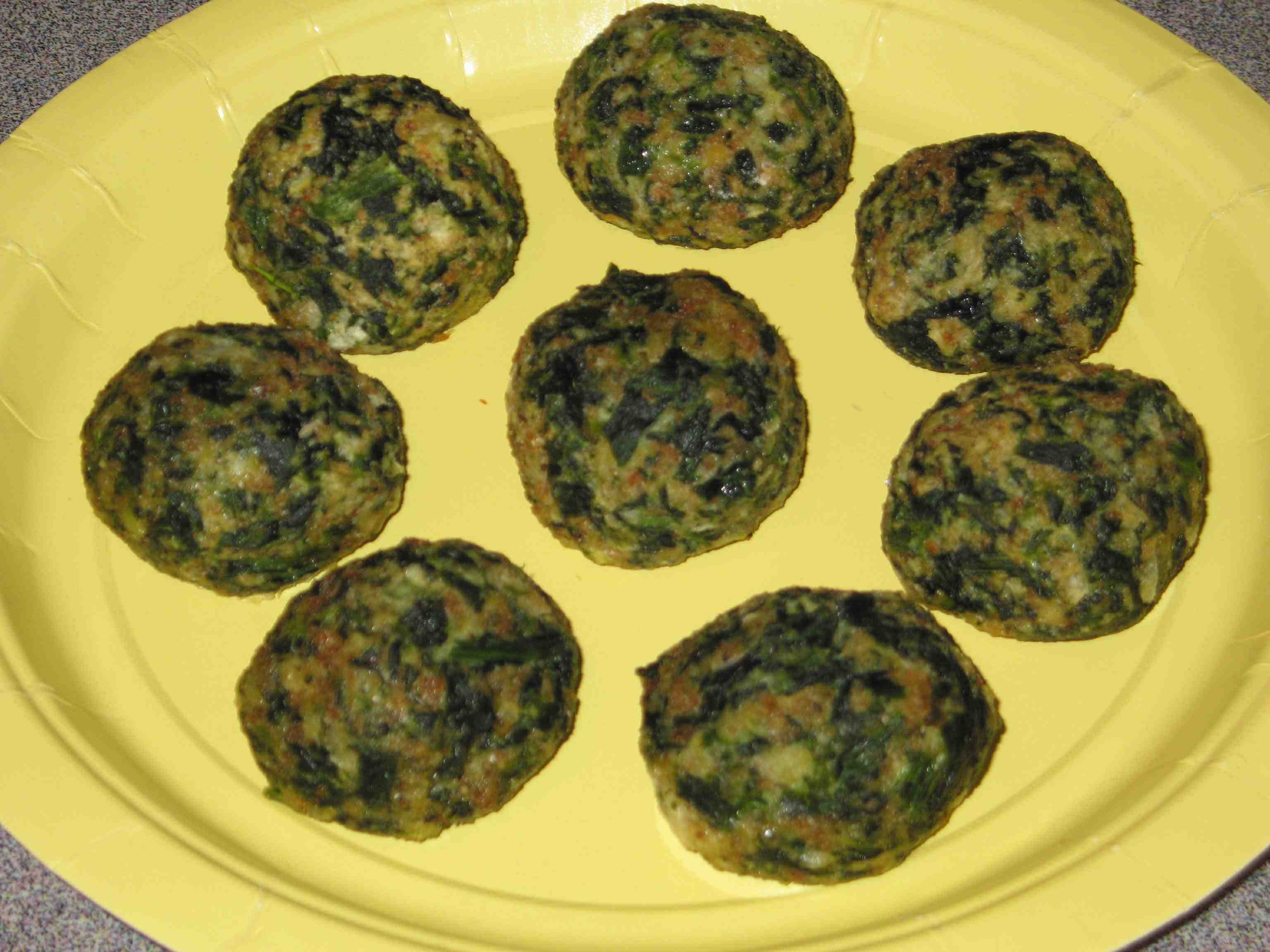 I have been making these since 1980. I just recently served them to my 4 grandchildren and to their parents surprise, they loved them!
Ingredients
3 pkgs. (10oz.) chopped spinach
3 cups seasoned stuffing mix (not cubes)
1 large onion, finely chopped
6 eggs, beaten
1/2 cup butter, melted
1/2 cup grated Parmesan cheese
1 tsp. pepper
1 1/2 tsp. garlic salt
1/2 tsp. thyme
Directions
Heat oven to 325. Thaw spinach and drain as dry as possible. Mix everything together. Shape into balls. Bake on slightly greased pan for 15-20 min.
These freeze great! (after cooking) Reheat in microwave or oven.
Notes
I have used egg beaters instead of eggs a few times and they are still good.
Facebook Comments