Rumpke Recycled Crayons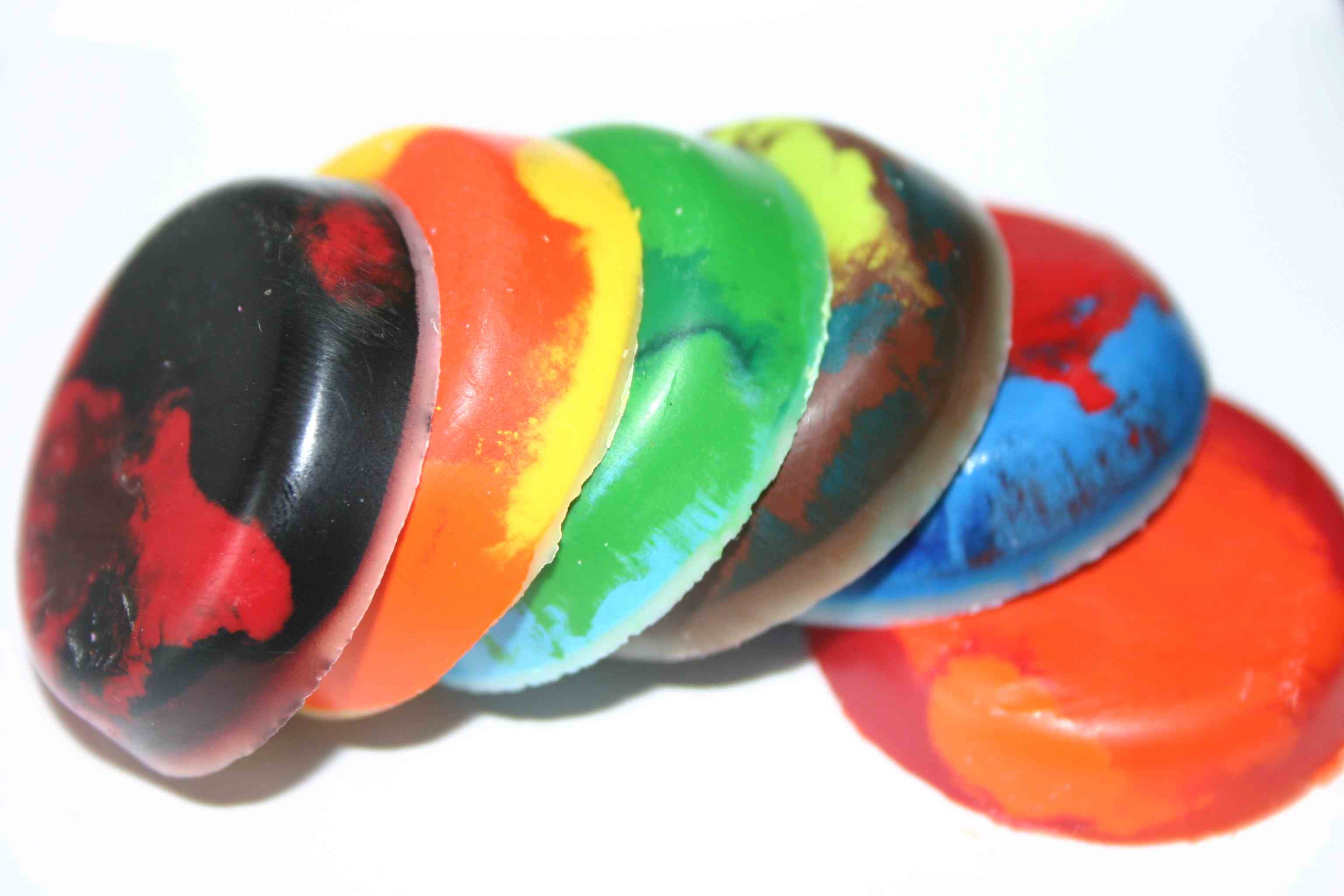 This is a great project for little hands and a great way to use up all of those broken bits of crayons that seem to accumulate.
Ingredients
Broken peeled crayons, broken into small pieces
cooking spray
old mini muffin pan
Directions
Preheat oven to 280*. Have the kids peel all the crayons and help them break the crayons into small pieces.  Place a heaping mound of crayon bits into the muffin pan in desired color combinations.  Heat for 10-15 minutes until melted.  Let cool and turn out onto wax paper.
Notes
The kids really enjoyed doing this craft and making up their own color combinations.
Facebook Comments