French Toast Bake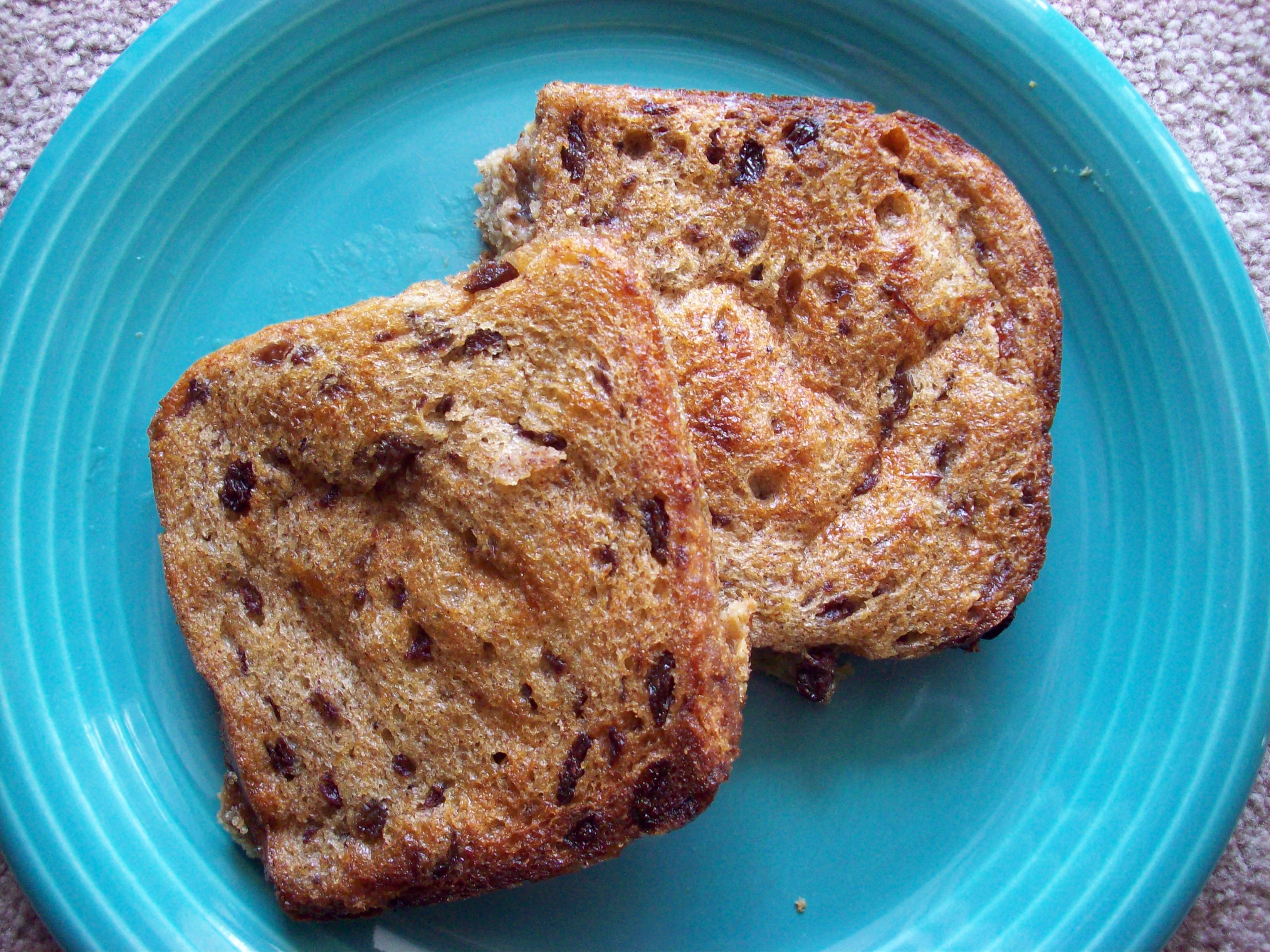 My first breakfast I served my mom and dad in my apartment in Macomb 2/7/2009.
Ingredients
1/2 cup margarine
1-1/2 cup brown sugar
1 teaspoon cinnamon
1/8 teaspoon salt
1-3/4 to 2 cup milk
8 eggs
8 – 12 slices of raisin cinnamon bread
Directions
Mix together the first 6 ingredients. Place the bread slices in a 9 x 13 inch dish.  Pour egg mixture over bread; cover. Let stand overnight in the refrigerator. In the morning, bake in a 350 oven for 45 minutes. Serve warm with syrup.
Notes
This dish makes an easy, yet yummy, breakfast for busy holiday mornings and Sundays too!
Facebook Comments