Toffee Dip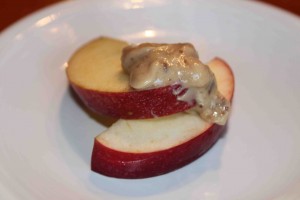 A rich fruit dip especially great with apples, but good with other fruit as well.
Ingredients
3/4 cup packed brown sugar
1/2 cup powdered sugar
1 teaspoon vanilla extract
1-8 ounce package cream cheese, softened
3/4 cup toffee bits
Directions
Combine first 4 ingredients with a mixer at medium speed.  Stir in toffee bits.
Notes
Tip to keep cut apples from turning brown: immediately after cutting place in bowl of Sprite or 7-Up for a few moments coating thoroughly.  It keeps them from turning brown and doesn't change the taste like lemon juice can.
Facebook Comments